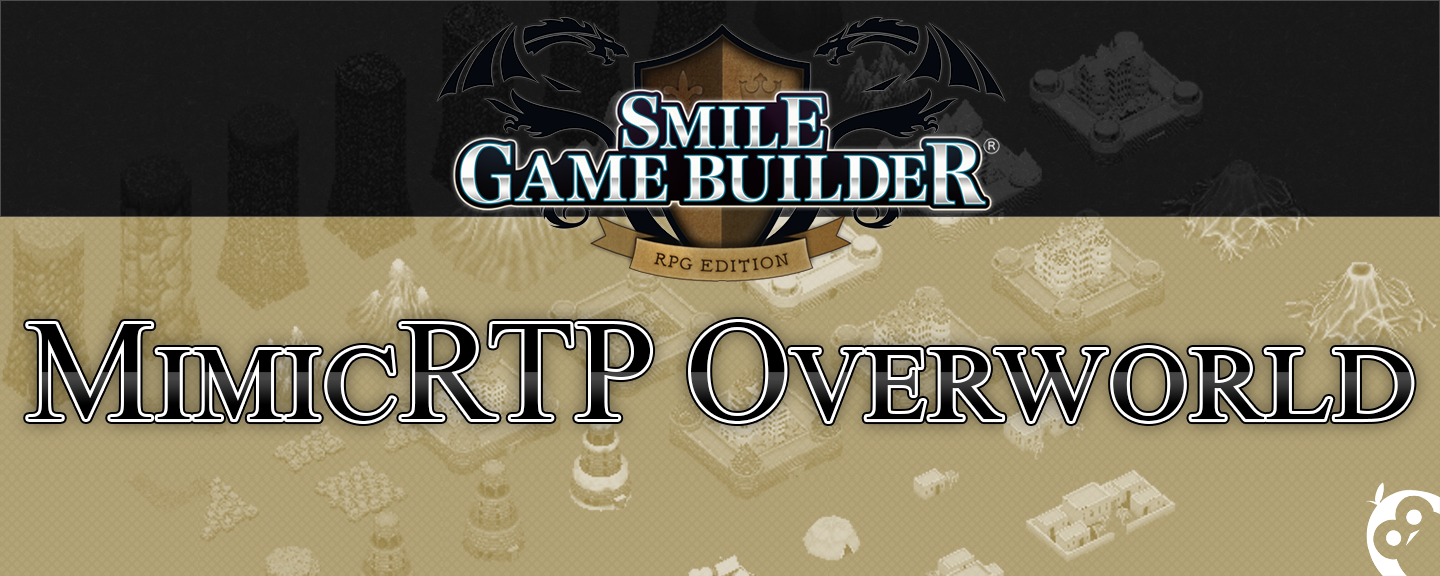 MimicRTP Overworld
A downloadable asset pack
This pack is a overworld pack for SGB heavily inspired by my time with RPGM. In this pack you will find a variety of objects and terrain types to allow you to create a overworld for your SGB games.
Currently this pack comes with 38 objects and 8 terrain types and there are a lot more coming. Anyone who purchases this pack have access all future updates.
All assets in this pack are import ready and are intended for use only in SGB. However, you may use the assets with other software.
これはSmileGameBuilderオーバーワールドパックです。これはRPGMakerでの私の時間の影響を大きく受けました。
このパックでは、様々なオブジェクトや種類の地形を発見し、SmileGameBuilderゲームの世界を作り出すことができます。
現在、このパックには38個のオブジェクトと8個の地形タイプがあり、さらに多くがあります。このパックを購入した人は将来のすべてのアップデートにアクセスできます。
利用規約
これらの資料を使用するのにクレジットは必要ありません。

このパックの資料は、非営利および商業プロジェクトで使用できます。
これらの資料を自由に配布または再販しないでください。
このパックのマテリアルを再処理することはできませんが、プロジェクトに合わせて変更することはできます。
このパックのすべての資料はインポートの準備ができており、「Smile Game Builder」で使用するためのものです。
ただし、他のソフトウェアでアセットを使用できます。
Purchase
In order to download this asset pack you must purchase it at or above the minimum price of $20 USD. You will get access to the following files: